So, I've done it before and I'm sure I'll do it again, but I'm totally going to rip off Jess from It's Jess!. I have no bit of creativity of my own. I am nothing if not derivative. So, here we go.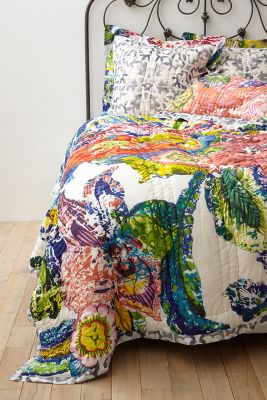 Roseland bedding from Anthropologie, which will be happening. My very own special tax return gift to myself.
My current obsession. Five books so far, the last coming out next year and the movie coming out this Fall. Can. Not. Wait.
Listening to on Heavy Rotation:
The entire album is amazing.
My birthday dinner with hubby at The Melting Pot this weekend.